I started this morning a little teary and downcast because my family is going its separate ways after the Thanksgiving holiday. I don't get to see them often, so I treasure those moments. But then I remembered that today is the start of my Weekly Affirmations. I chose an affirmation to focus on the possibilities of the present and future instead of living in the past, a habit that I need to break.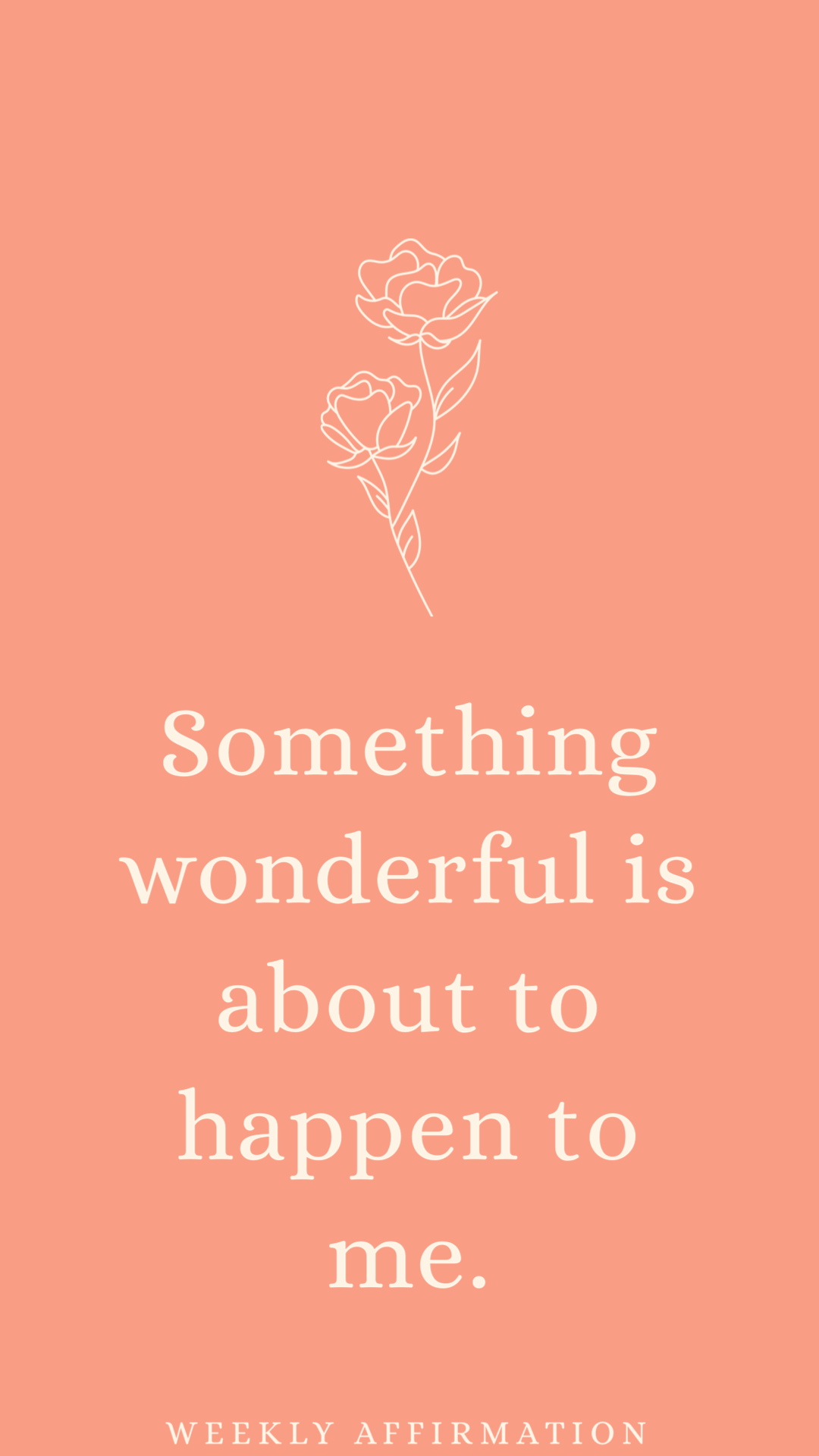 Phone Wallpaper
Something wonderful is about to happen to me.
I'm putting this on a sticky note for my bathroom mirror, so it's the first thing I see each morning. I made a cute wallpaper for my phone. I also made it a Reminder that will pop up every hour on my phone. I am getting affirmations from every direction this week!
I wonder what this affirmation will have in store for me this week? One of my goals for the better, self-assured Iris is to let go of negative thoughts in their entirety. Today, and the rest of the week, is my first small step forward.
I'm ready.